How to choose my Sea Ray boat?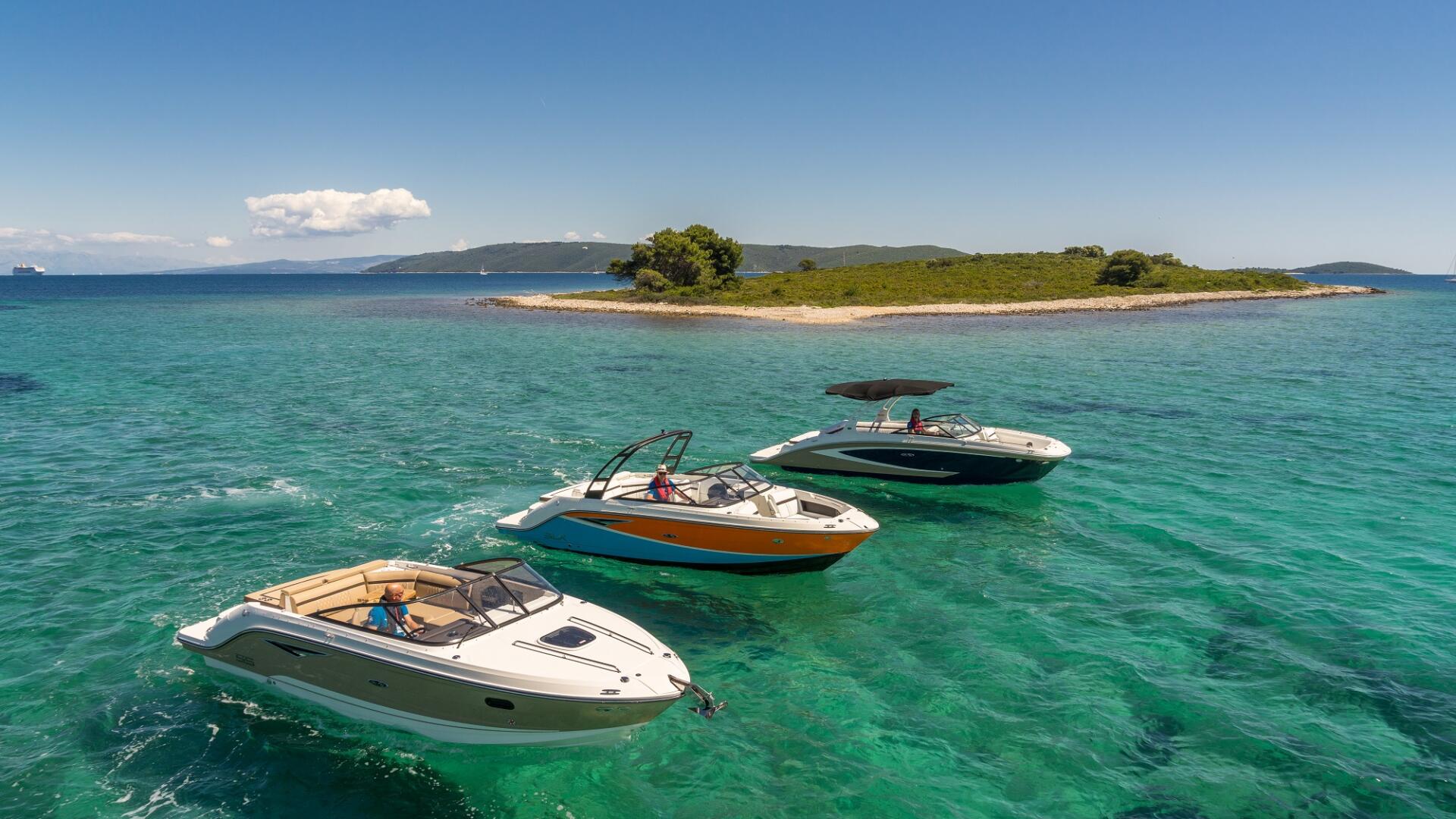 In the boating world, there is nothing like having that perfect connection between the boat and its owner. That feeling of getting on board your nautical friend and suddenly entering vacation/weekend mode, is simply put indescribable. But when it comes to choosing the right Sea Ray for you, how does one choose a boat? What are the best options of Sea Ray boats out there? What are the differences between all the Sea Ray models?
Stay tuned, as Nautika Centar Nava, one of the most influential Sea Ray partners in Europe helps you get one step closer to finding your next Sea Ray boat.
Get to know the Sea Ray Family
The first step when you choose which Sea Ray boat is the best for you is to actually get to know all the possibilities that are out there. It might sound obvious, but with big boat manufacturers such as Sea Ray, checking the models' list is a good way to keep updated with new models and all the innovation that come with them.
Sea Ray offers today a variety of boats, the list goes around 50 different models to choose from. There are six specific classes of Sea Ray powerboats: SPX Series, Sport Series, Sun Sport Series, SLX Series, SDX Series, Sport Cruisers. Along with standard US models, there are also international versions of some models that are manufactured in Sea Ray's factory in Poland. To make it simpler and easier to pick the right Sea Ray for you, we divided that list into 3 big categories, Sport Boats, Sport Cruisers, Sport Yachts. Check below to see which is the best fit for you.

Sea Ray Sports Boats
Are you a fan of watersports, adventure and daily escapes? Then check our first category: the Sea Ray Sports Boats. Ranging from 17 to 30 feet, the 21 models are ideal for daily cruisings and entertaining your guests on board. This means you will have all the power of Sea Ray boats in a compact sized boat. It's a perfect daily escape and a good investment!
SPX, SDX, SLX and Sun Sport Series make this category with inboard and outboard engine versions available. SPX Series is affordable and easily transportable on land. It's very easy to customize your SPX to be either your water sport "buddy" or your relaxation retreat. This series is also perfect for introducing you to the boating world and for first time boat owners.
The SLX series is a great upgrade after the SPX series. It pushes boat design a little further and combines form and function, beauty and utility, innovation and ease.
Deep bows, spacious decks, comfortable seatings and plenty of storage options are main features of SDX series. That makes them ideal for hosting and mingling with your friends and/or family.
Sun Sport Series is designed to "capture" as much sunshine as possible on 23-25′ powerboats. Roomy sun pads (big enough for 3 adults), wide cockpits, easily accessible swim platform and cozy cabins bring leisure to the next level.

Here's a selection of models:

Sea Ray Sport Cruisers
Looking for a comfortable and elegant boat? Get to know the Sea Ray Sport Cruisers bundle. Sundancer's revolutionary feature are helm and cockpit on the same level. This brings the people on board closer together and allows them to enjoy their time on the water. The comfort below deck is exceptional and boats range from 24 to 37 feet.
The range includes following models:
Length Overall
26' 6" / 8.07 m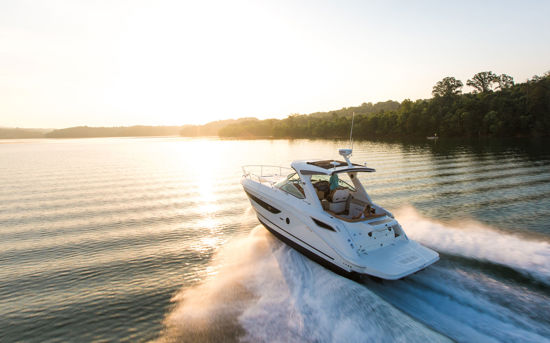 Length Overall
10.67 m / 35′
Price
VAT Excluded, price approximate in EUR depending on USD exchange rate
It's up to you…
Let us help you choose the perfect boat and bring you one step closer to your Sea Ray. The final say is, of course, yours but we'll be happy to help with choosing, equipping, preparing paperwork and finding the best solution for your Sea Ray boat.