Sea Ray and Mercury Marine, a "love story" full of power and efficiency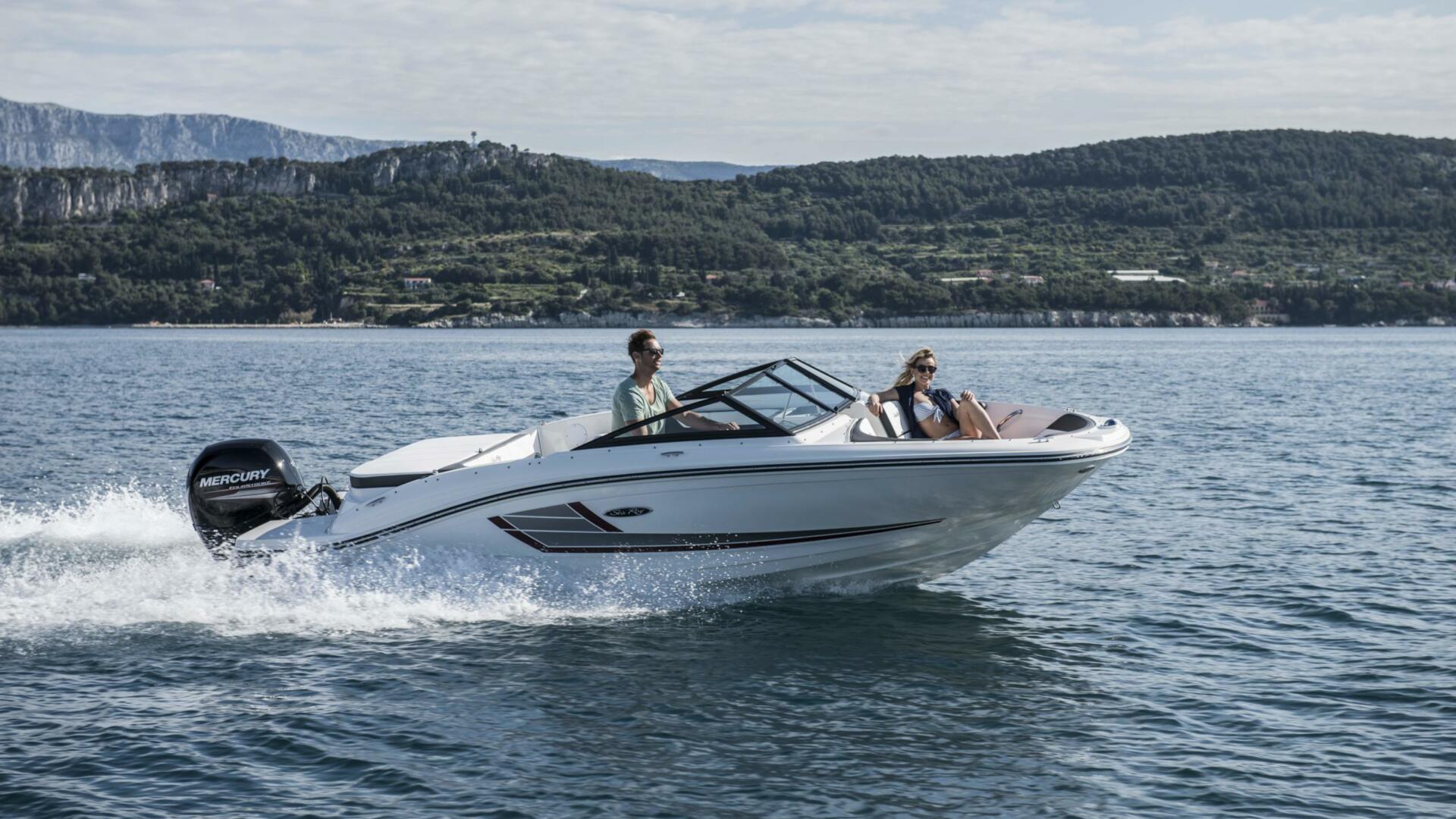 Every great love story is all about how one completes the other. That magical match suddenly happens and the one is not imaginable without the other. Today's topic is the "love story" between Sea Ray motorboats and Mercury Marine engines, a couple that brings powerful and efficient boats to the boating World.
Sea Ray was established 60 years ago in Detroit as an independent company. Years later the company was sold for 350 million dollars to the Brunswick Corporation. The company became the largest boat producer in the USA really quickly with a high series production line.
Sea Ray was one of the first companies to use fiberglass. In fact, they were pioneers in hiring professionals in modelling and design from General Motors.
Sea Ray learned from the early success of General Motors and realized that the distributors were the key to successful selling. They carried out market studies and analysis in order to find the right distributors. The company's success has been sustained by the powerful distribution network created all over the country.
Sea Ray manufactures and sells boats from 17 ft (5.2m) in length up to 65 ft (20m) yachts. The company has won many quality awards, with national and international recognition. Besides, Sea Ray also has several consumer awards for its excellent levels of customer satisfaction. Exemplary customer satisfaction is also something Nautika Centar Nava (Sea Ray distributor in Croatia) strives to.
One of the most valuable and key factors of boats, and powerboats in particular, are engines. Sea Ray entrusts this vital part to MerCruiser and Mercury. Its engines are powerful, efficient and trustworthy. Besides, Sea Ray and Mercury and MerCruiser are owned by Brunswick corporation so it is a logical decision to use those engines in Sea Ray boats.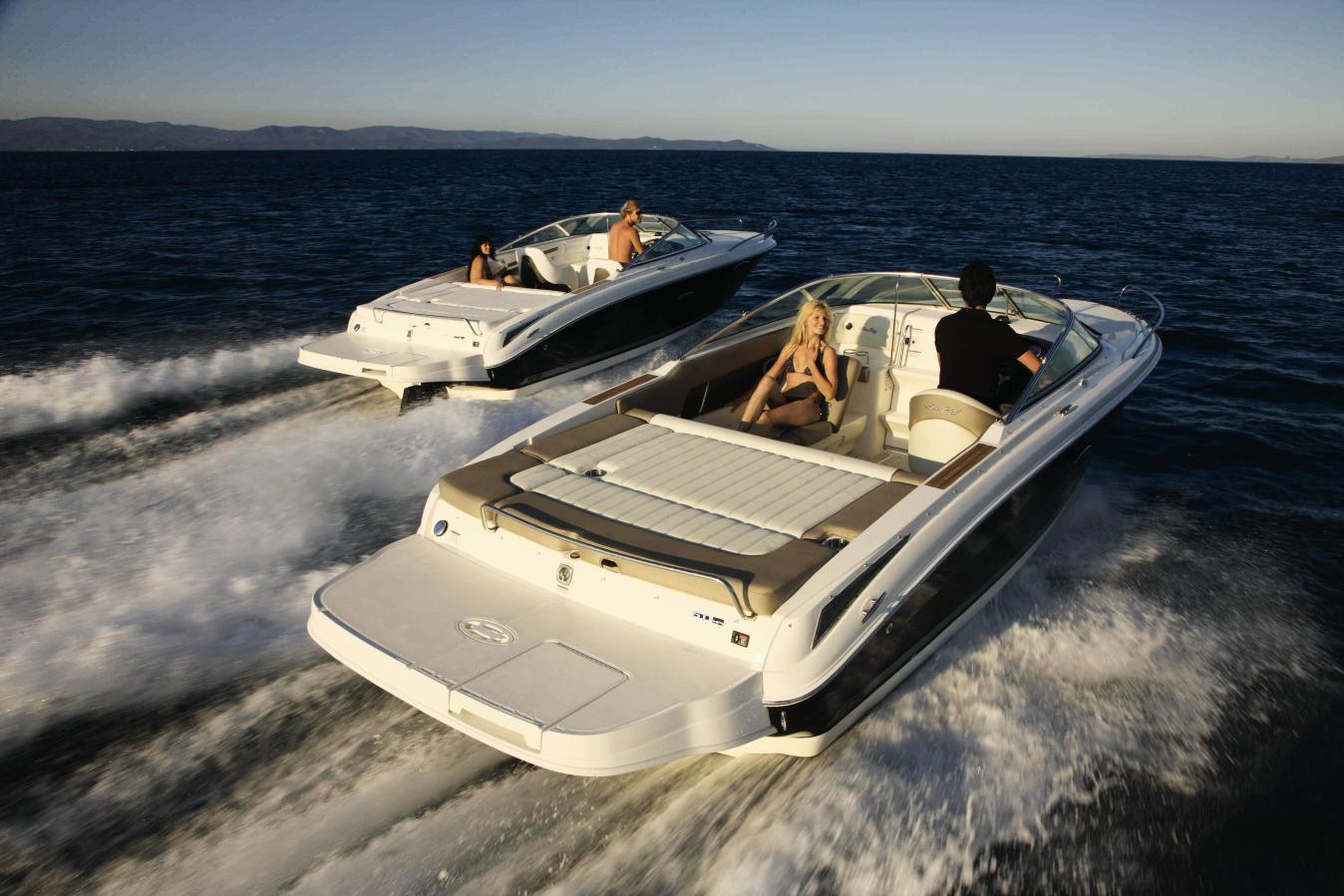 Mercury MerCruiser is the world's largest and most renowned marine engine manufacturer. Above all, they are experts on outboard engines and inboard gasoline engines. Also, Mercury provides engines to almost all relevant world shipbuilders.

If we look back at eight decades of Mercury Marine history, there are some major milestones, like the first V-6 outboard in 1976 and the first fuel-injected supercharged sterndrive to produce more than 1000hp (the HP1075 SCi) in 2004.
However, Mercury has made so many significant advances :
1947 – the first "full-jeweled power" in an outboard
1948 – the first-in-line four-cylinder two-cycle outboard – the Mercury Thunderbolt
1952 – Mercury introduced the first splined propeller shaft, eliminating the need for a shear pin
1954 – introduction of the Mark 40, the first outboard to produce one horsepower per cubic inch, followed two years later by the 60hp Mark 75, the first six-cylinder outboard and the most powerful at the time
1994 – Mercury introduced the first 3-liter outboard – the 225 Offshore.
1995 – the first hub kits make Mercury propellers work on competitors' engines
1996 – Direct Fuel Injection
2004 – the Mercury Verado became the world's first supercharged four-stroke I-6 outboard
2010 – Mercury Racing introduced the most powerful consumer engine in history, the 1350hp, followed by Racing's QC4v 1650hp in 2013.
One of the major benefits of a Mercury engine is the unique integrated function package that comes with almost every engine model. Here are just some of the main features that come standard with most Mercury engines:
electronic controls
digital control instruments
autopilot
joystick control
Smart Craft computers
In addition, Mercury offers a unique engine range from standard four-stroke models, Verado compressor models, XS and Sea Pro durability models, new generation V6 and V8 engines, and the Racing Series engine for ultimate performance. There is no other engine manufacturer on the market that integrates such an offer.
There are two main models of motorboats – inboard and outboard. Mercury's name is used only for outboard engines while MerCruiser name is used for marine inboard engines. The major benefit of these engines is the unique integrated function package that comes with almost every model and the perfect compatibility with Sea Ray's boats.
Mercury is a global brand with a unique service network available in every part of the globe. As a result spare parts and supplies are also easily accessible. Nautika centar Nava is in the process of becoming authorized distributor and certified installer for Mercury engines and we believe this will only enhance customer full-in-house experience.