Sea Ray at Cannes Yachting Festival, 2023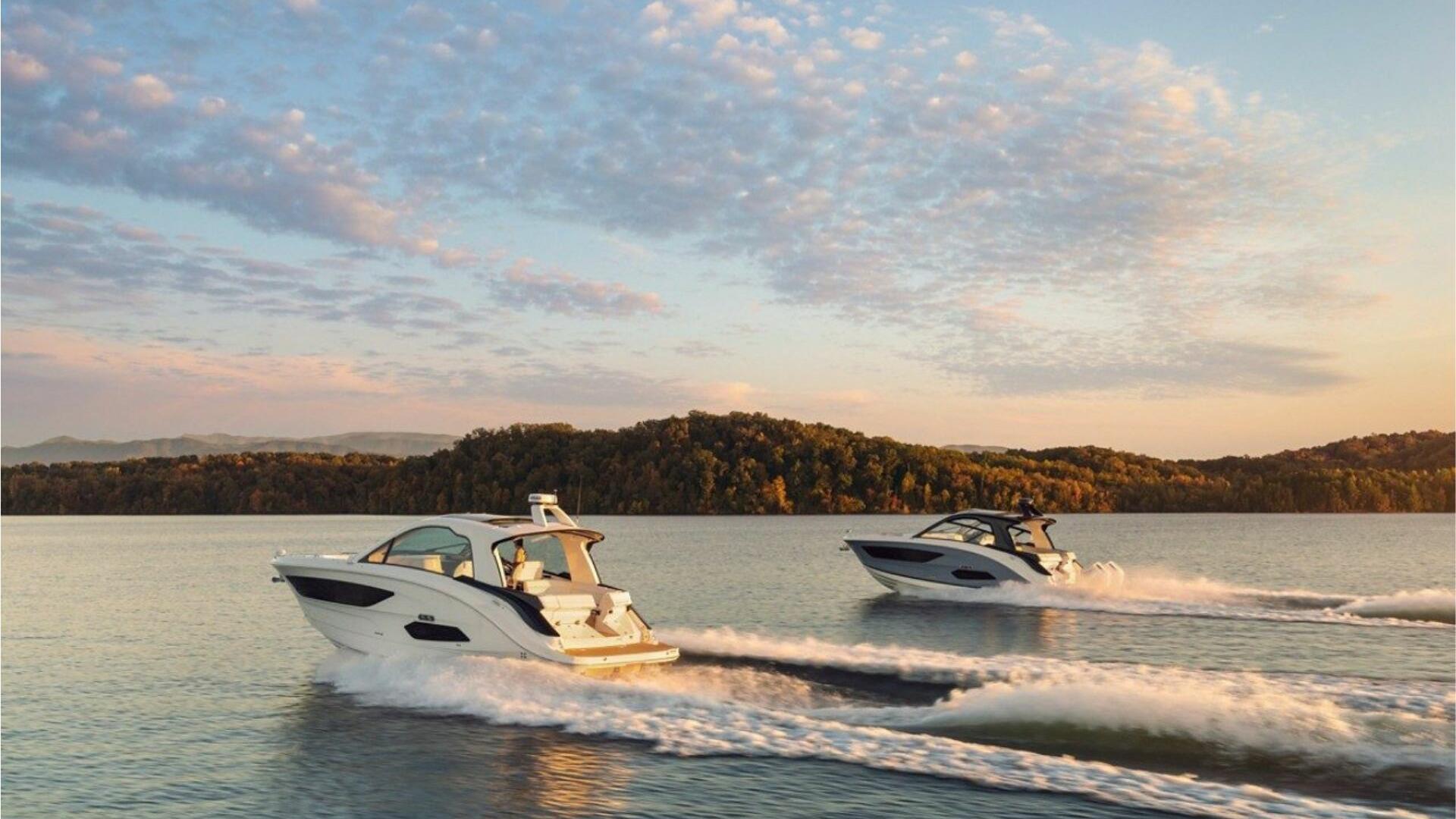 Don't miss the chance to experience the beauty and sophistication of Sea Ray's enchanting range of boats at the Cannes Yachting Festival 2023. Come to Port Canto from 12th till 17th September and admire the models on display.
Nautika Centar Nava, as an exclusive distributor of Sea Ray boats in Croatia, is proud to stand alongside Sea Ray at this prestigious festival. Come join us and discover the remarkable attention to detail and exceptional features that make these boats stand out. Our knowledgeable representatives will be there to provide insights and answer any questions you may have. This is an opportunity you won't want to miss.
Exhibited Sea Ray models at Cannes 2023
Amidst the charming ambiance of the Cannes Yachting Festival 2023, prepare to feast your eyes on an exquisite array of boats on display. Sea Ray will proudly present its enchanting fleet at Pantiero docks, at stands 3, 2, 1 & 4.
SLX 260
Discover the SLX 260 – an escape from the ordinary with sophisticated style, luxury details, and effortless amenities. Relax on its inviting deck, optimized for space. Recently awarded as a Top Product by Boating Industry magazine, catch the SLX 260's exclusive presentation at Cannes Yachting Festival 2023.
SLX 400
At Cannes, discover the Sea Ray SLX 400 – a Yacht Certified luxury, perfect for weekends or even longer cruises. Fueled by Twin MerCruiser 8.2 MAG ECT engines, it offers impressive power. With a stunning seating layout for up to 22 people, fun is limitless. For overnight comfort, enjoy the premium queen-sized bed and convertible forward bunk that create a sociable cabin area. Explore grandeur aboard the SLX 400, showcased at Cannes Yachting Festival.
SPX 210 OB
Experience the thrill of maneuvering flexibility and hands-on satisfaction, as the SPX 210 captivates sport boat enthusiasts with its powerful 150 hp Mercury EFI outboard engine. Revel in the abundance of storage space, perfectly accommodating all your essentials and gear. Elevate your boating adventure further by exploring the diverse array of optional packages available.
SDX 250 OB
Experience the Sea Ray SDX 250 OB – a versatile boat embodying craftsmanship and engineering excellence. Powered by a Mercury outboard engine, it offers freedom and flexibility for diverse boating environments. With ample seating, storage, and stylish design, it's perfect for family boat trips.
SDX 290 OB
The SDX 290 OB offers all-day comfort, as well as precision handling. As the ultimate boat for entertaining, it promises exceptional times on board. Enjoy powerful performance that is also fairly quiet, elegant seating, plus luxurious amenities. Every detail is carefully considered, from the wet bar to optional features. The model comes in both stern drive or outboard propulsion options and provides a truly customizable boating experience.
Sundancer 320 OB
The Sundancer 320 Outboard redefines what a cruiser can be. Blending the best of a sport boat and a bow rider, it offers a compelling and harmonious experience. With innovative deck architecture, the bow area is maximized for usability, while the cockpit provides versatile enjoyment of the water. The cabin serves as a comfortable retreat from the sun or a cozy spot for an overnight stay. Outboard power guarantees uncompromised space, comfort, and enjoyment.
Sundancer 370 OB
The new Sundancer 370 Outboard sets new standards and redefines boating excellence. With its elegant design and thoughtful layout, it seamlessly maximizes space and functionality for any cruise. Furthermore, this boat is packed with modern technologies and upscale amenities, making it undeniably the top choice for water enthusiasts. Note that the Coupe version (not on display in Cannes) of this model offers even more allure with the sleek hardtop and electrical windows.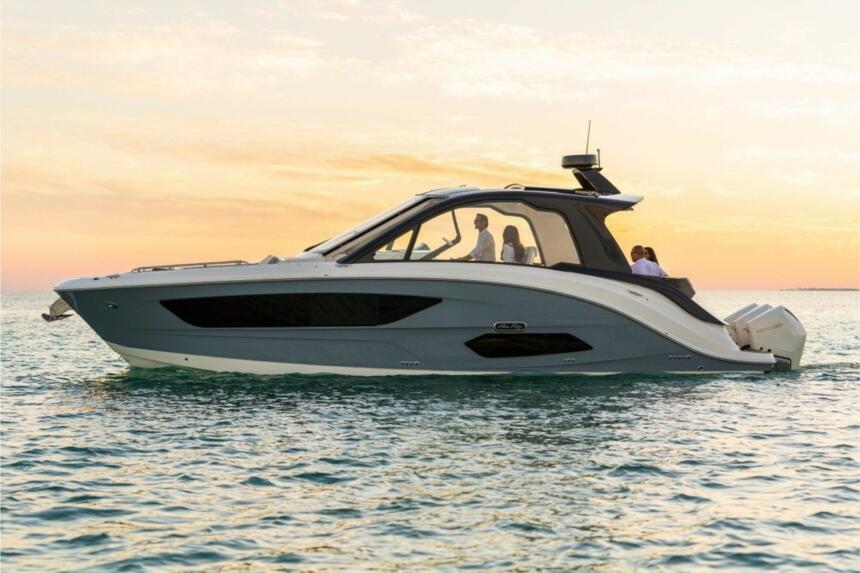 SPX 190
Encounter the Sea Ray SPX 190 at Cannes, an entry-level model ready to start your cruising adventures. Designed for family enjoyment, it accommodates up to 8 people, making it the ideal choice for memorable water outings. Discover the gateway to aquatic escapades with this versatile vessel.
Join Sea Ray and Nava at Cannes!
The Cannes Yachting Festival 2023 starts soon, and Nautika Centar Nava extends a heartfelt invitation to all Sea Ray fans to join us. Experience the true essence of luxury boating.
Reach out to our sales team to arrange a personalized meeting, and explore the finest details of the showcased Sea Ray boats. Make your way to the Cannes Yachting Festival and embark on an unforgettable journey of maritime brilliance with us!