Boat of the Year for Sea Ray SLX 400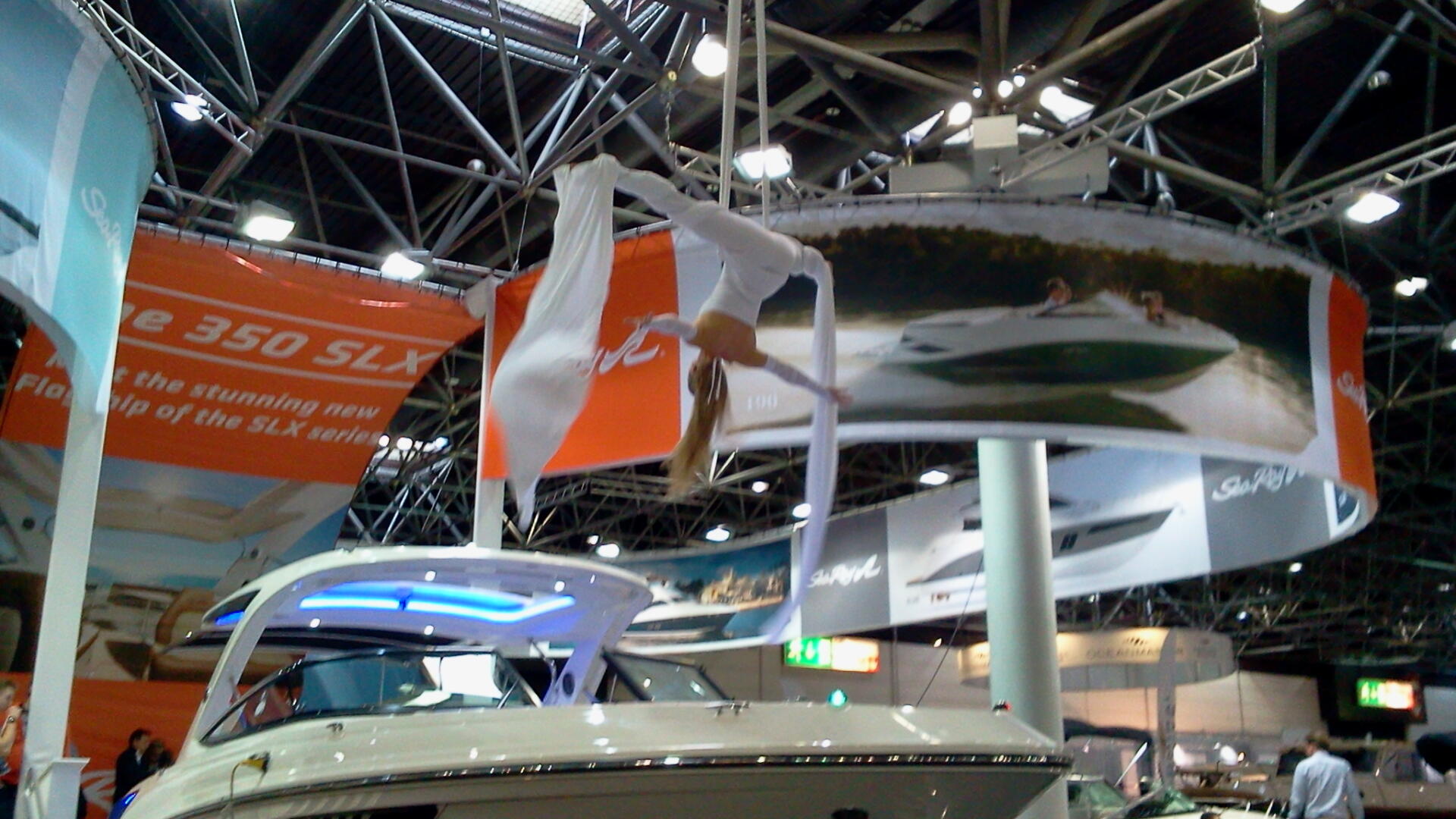 … plus more awards for the brand.
Sea Ray is proud to present the latest in a long line of acknowledgments. The Sea Ray SLX 400 won the prestigious award of the Boating Magazine's Boat of the Year. Boat of the Year is the most prestigious honor awarded to recreational boat builders.
As Kevin Falvey, editorial director, Boating Magazine says: "We tested more than 130 boats during 2017, assessing their safety, performance, innovation, and place in their categories. This cruiser handles nimbly at 40 knots, makes a great weekender, and boasts many design innovation, not the least of which is the expandable swim platform known as the swim terrace. Dedicated storage for a SUP is just one example that reflects a builder in touch with the current wishes of many boaters." Brad Anderson, president and general manager of Sea Ray Sport Boats and Sport Cruisers responds: "We are thrilled, and honoured Boating Magazine awarded the Sea Ray SLX 400 Boat of the Year. We are dedicated to quality, craftsmanship and inspiring families and the next generation to love and appreciate boating as much as we do here at Sea Ray".
In addition to this award, Sea Ray received various additional awards at the 2018 Miami International Boat Show, one of the world's largest and most prestigious boat shows, such as;
– Inboard Express Cruiser – Customer Satisfaction Index (CSI) Award
– Best Sales Promotion, #SeaRaySummer – Marine Marketers of America Neptune Awards
– Best Website, New Configurator, Design Your Sea Ray – Marine Marketers of America Neptune Awards
– Best Video, SLX-W 230, in partnership with Marine Max – Marine Marketers of America Neptune Awards
Sea Ray, the most awarded boat brand in the world, continues their domination as top in the class. Besides wins in Miami and renowned Boat of the Year award, Sea Ray also won the most editor's choice awards and the most product quality awards in the industry such as:
– National Marine Manufacturers Association Award, Dealer CSI Awards (Sales)
– National Marine Manufacturers Association Award, Dealer Marine Industry CSI Awards (Customer Satisfaction)
– SLX-W 230 Wake Sports Boat, Top Product Award – Boating Industry
– SLX 400, Innovation Award – National Marine Manufacturers Association
– Retail Marketing Initiative Award, Boat Builder Awards for Business Achievement
– Brunswick Distinguished Safety Award
Sea Ray keeps getting recognized for not only building the most refined sport boats, cruisers, and yachts but also company's determination to provide excellent customer service.