Sea Ray at Cannes Yachting Festival 2022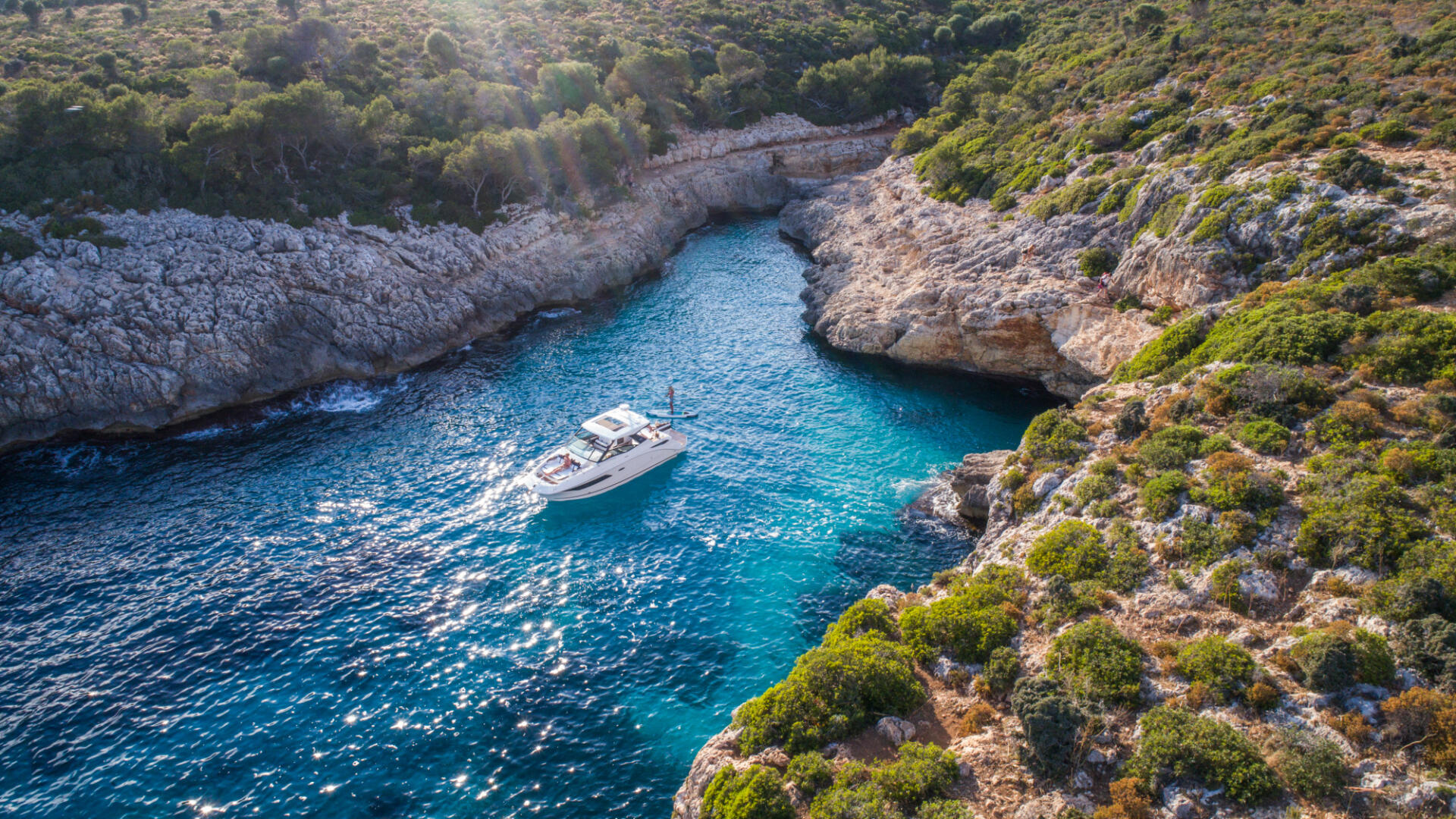 It's almost time for the first boating show of the season, Cannes Yachting Festival. The big 44th edition of the awaited event is scheduled for September 6-11 at the Vieux Port and Port Canto.
Of course, our team of experts from Nautika Centar Nava is attending the festival to represent the Sea Ray brand.
See Ray Models
Firstly, Sea Ray is a brand that believes that richer moments on the water lead to a richer life. Therefore, all boat models are carefully designed and built to offer you an unmatched boating experience. So, without further ado, here are the models that will be on display in Cannes:
Sundancer 320
Meet Sundancer 320 and forget all you think you know about cruisers. Undoubtedly, the versatile and elegant motorboat reinvents the balance between the outdoor and indoor spaces. Moreover, the comfortable cabin, spacious cockpit, and a bow lounge area let you enjoy the sea like never before.
Sundancer 320 OB
With all the qualities of its inboard version, Sundancer 320 Outboard combines the values of a cruiser and a sports boat. The excellent boat has an exceptionally usable bow area, and a spacious cockpit, the outboard version doesn't compromise the space or comfort. The boat comes in a coupe version, too.
SDX 290 OB
The SDX 290 Outboard is designed for an all-day comfort. Powerful performance and comfortable seating, standard wet bar, optional fridge and an electric grill make this boat perfect for entertaining and socializing with your friends and family.
SLX 400
The SLX 400, a winner of the NMMA Innovation Award, combines excellent performance, superior comfort, and cutting-edge technology. The versatile boat is great for entertaining and maximum enjoyment at sea. Every guest feels at home thanks to the inviting cockpit and the fold-down swim terrace, plus there's a comfortable cabin, as well.
Arrange a meeting!
Don't wait, arrange a meeting with our sales team in advance and let's marvel at these high-quality and stylish boats together and choose the best one for you.
All you have to do is reach us via sales@navaboats.com or fill out the contact form below. Our team is happy to answer all your questions and help you become a Sea Ray owner.